Highlights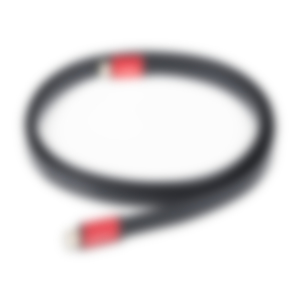 Key advantages at a glance
Robust HDMI connection cable with HDMI version 1.4
For fast connection of two devices via HDMI, e.g. Blu-ray player, TV, AV receiver or soundbar
Sturdy, gold-plated metal HDMI connectors
Colour: black. Length: 1.5 metres. Form: flat
Colour: Black
Suitable for the transmission of images (including 3D) and sound (including HD) between devices such as Blu-ray players, TVs, AV receivers and soundbars.

The HDMI version 1.4 supports the following features / uses:

3D
sRGB
YCbCr
8 Channel LPCM (192 kHz, 24 Bit)
Blu-ray and HD DVD Video with maximum resolution
CEC
ARC
DVD audio
Super Audio CD
Auto lip sync
Dolby TrueHD Bitstream
DTS-HD Master Audio
Ethernet Channel
4K resolution

Optimal connectivity
Robust gold-plated jacks facilitate a secure, distortion-free connection.

OFC Copper
The HDMI copper cable is made from oxygen-free copper with 99.99% purity so that oxidation will not in any way weaken the cable or hinder its transmission abilities. Copper with a high degree of purity is treated in special process in order to create a robust cable capable of transmitting transparent sound free form colouration.

Robust jacket
The extremely robust yet flexible outer jacket protects the high-quality cable inside.

Delivery
One cable plus cable ties are included in separate packaging.
Included components
HDMI-Cable 1.4 1.5m - C1515V
Accessories
All necessary accessories are included in the delivery.