Highlights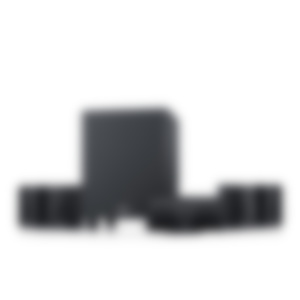 Why we love this product
We wanted to design a home cinema set on a smaller scale without losing our big, signature Teufel sound. The Consono Mk3 is exactly that: Small but feisty, it contains a scaled down version of all the components that are essential for the reproduction of high fidelity, high-impact sound.
Key advantages at a glance
5.1 home cinema set with micro-satellites - there simply is no competition in this class
2-way micro speakers for impressive movie, gaming, and music sound
Equipped with a sleek but powerful 100 watt subwoofer
Minimalist design includes sturdy metal grilles and chrome details
Suitable for use with any A/V reciever
Features
All technologies at a glance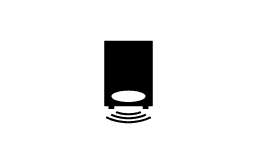 Downfire-Subwoofer. Der Tieftöner ist zum Boden hin ausgerichtet.
An amazing home cinema system just got better
Optimized crossover ensures perfectly aligned tuning, allowing small acoustic nuances to come through. Feel free to crank up the volume on your next action movie or game without worrying about distortion thanks to the satellites' high power handling capacity. The incoming signal is divided between midwoofers and tweeters for brilliant trebles and intense, rich middle tones. The center is equipped with 2 midwoofers for optimal speech intelligibility and full, lush sound even at low volumes.
Pure Teufel sound without all the distracting bells and whistles
Plug and play: Whether you want to enjoy an exciting home cinema evening with family and friends, relax and let some good music wash over you, or launch into your favorite game, the CONCEPT E 450 set rises to every occasion. To top it all off, you'll benefit from Teufel's excellent service and 12 year guarantee.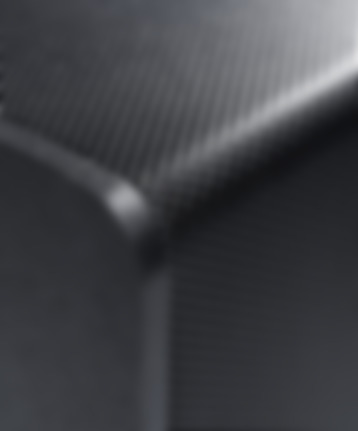 Included components
Consono 25 Mk3
1 × Mono-Subwoofer US 2106/1 SW – Black
1 × Consono 25 Mk 3 - Centre + Satellites - Bundle – Black

4 × Satellite Speaker CS 25 FCR Mk3 – Black
1 × Centre Speaker CS 35 C Mk3 – Black
Specifications
Mono-Subwoofer US 2106/1 SW

The subwoofer US 2106/1 SW knows how to makes its present felt, but it can also show amazing restraint and blend into a supporting role. A 43 Hz low end frequency limit (-3 dB) and a maximum sound level of 106 dB creates an impressive bass experience, yet the enclosure takes up only a small amount of floor space  - just 28 x 28 cm.

| | |
| --- | --- |
| Width | 28 cm |
| Height | 38,5 cm |
| Depth | 28 cm |
| Weight | 7,8 kg |

| | |
| --- | --- |
| Cinch input | 1 |

| | |
| --- | --- |
| Power supply voltage | 230 V |
| Automatic on/off | Yes |
| Maximum power consumption | 100 W |
| Mains lead fixed | Yes |
| Safety class | 2 |
| Storage for settings when disconnected | Yes |
| Standby-Function | Yes |
| Standby-Power consumption | 0,4 W |
| Bass boost/EQ | Yes |
| Input gain adjustment | Yes |
| Level control | Yes |
| Phase control | Yes |
| Power output capacity sinus (RMS) Bass | 80 W |
| Power output capacity impulse (peak) Bass | 100 W |
| Amplifier configuration | 1.0 |
| Amplifier technology | Class D |
| Amplifier channels | 1 |

| | |
| --- | --- |
| Lowest frequency (-3 dB) | 43 Hz |
| Suitable for AV receiver | Yes |
| Equalisation openings (pos.) | Bottom |
| Equalisation openings | 2 |
| Downfire | Yes |
| Diameter of the stand screw threads | 6 mm |
| Removable front cover | Yes |
| Enclosure material | MDF |
| Enclosure surface | Laminated |
| Integrated stand | Yes |
| Woofer (number per enclosure) | 1 |
| Woofer (diameter) | 160 mm |
| Woofer (material) | cellulose |
| Sensitivity (2.83 V / 1 m) | 89 dB |
| Frequency range | 43 - 200 Hz |
| Maximum sound pressure level | 106 dB/1m |
| Impedance | 4 - 8 Ohm |
| Acoustic principle | 1-way-system |
| Enclosure type | Bass reflex |

Satellite Speaker CS 25 FCR Mk3

A 2-way satellite speaker with a powerful 80 mm midrange driver.


| | |
| --- | --- |
| Width | 10 cm |
| Height | 14,1 cm |
| Depth | 9,5 cm |
| Weight | 0,72 kg |

| | |
| --- | --- |
| Suitable for AV receiver | Yes |
| Maximum cable diameter | 2,5 mm |
| Diameter of the stand screw threads | 6 mm |
| Enclosure material | structure - synthetic |
| Enclosure surface | impact-resistant lacquer, matte |
| Net internal volume | 0,7 L |
| Keyhole plate mounted | Yes |
| Integrated stand | Yes |
| Tweeter (number per enclosure) | 1 |
| Tweeter (diameter) | 19 mm |
| Tweeter (material) | Silk |
| Midrange driver (number per enclosure) | 1 |
| Midrange driver (diameter) | 80 mm |
| Midrange driver (material) | cellulose |
| Continuous power handling (IEC - Long Term) | 60 W |
| Sensitivity (2.83 V / 1 m) | 85 dB |
| Frequency range | 150 - 20000 Hz |
| Peak power capacity (IEC - Short Term) | 120 W |
| Maximum sound pressure level | 103 dB/1m |
| Impedance | 4 - 8 Ohm |
| Crossover frequency to Woofer (recommended) | 150 - 180 Hz |
| Acoustic principle | 2-way-system |
| Enclosure type | Closed |
| Crossover frequency internal switch | 3500 Hz |

| | |
| --- | --- |
| Minimum amplifier output power recommended | 10 W |

Centre Speaker CS 35 C Mk3

A 2-way satellite speaker with a powerful 80 mm midrange driver and a high fidelity 19 mm tweeter.


| | |
| --- | --- |
| Width | 22,6 cm |
| Height | 10 cm |
| Depth | 9,5 cm |
| Weight | 1,25 kg |

| | |
| --- | --- |
| Suitable for AV receiver | Yes |
| Maximum cable diameter | 2,5 mm |
| Diameter of the stand screw threads | 6 mm |
| Enclosure material | structure - synthetic |
| Enclosure surface | impact-resistant lacquer, matte |
| Net internal volume | 1,2 L |
| Keyhole plate mounted | Yes |
| Tweeter (number per enclosure) | 1 |
| Tweeter (diameter) | 19 mm |
| Tweeter (material) | Silk |
| Midrange driver (number per enclosure) | 2 |
| Midrange driver (diameter) | 80 mm |
| Midrange driver (material) | cellulose |
| Continuous power handling (IEC - Long Term) | 80 W |
| Sensitivity (2.83 V / 1 m) | 88 dB |
| Frequency range | 150 - 20000 Hz |
| Peak power capacity (IEC - Short Term) | 160 W |
| Maximum sound pressure level | 105 dB/1m |
| Impedance | 4 - 8 Ohm |
| Crossover frequency to Woofer (recommended) | 150 - 180 Hz |
| Acoustic principle | 2-way-system |
| Enclosure type | Closed |
| Crossover frequency internal switch | 3400 Hz |

| | |
| --- | --- |
| Minimum amplifier output power recommended | 10 W |