Highlights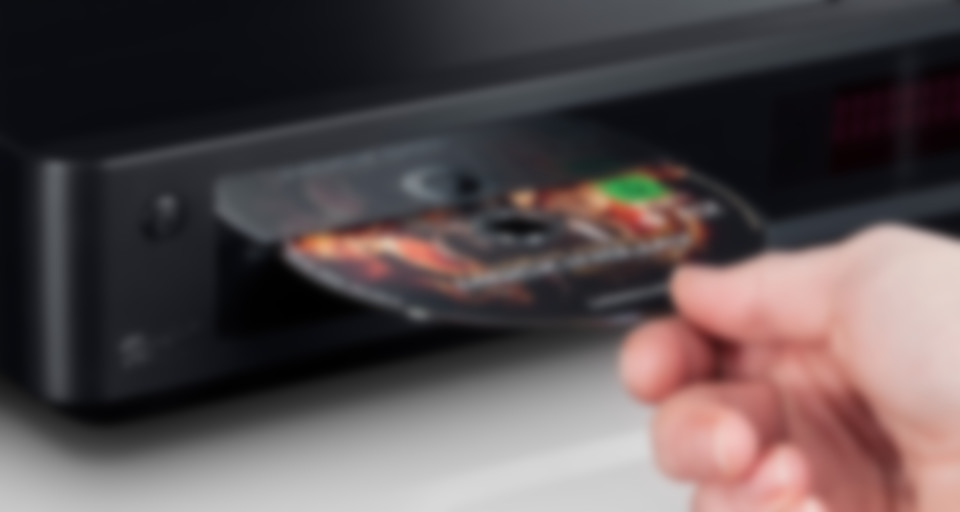 Why we love this product
This bundle includes the Impaq 8000 Blu-ray receiver plus a complete 5.1 home cinema cable set and HDMI cable. The Impaq 8000 is a Blu-ray player, AV receiver, network audio player, radio, CD player and much more.
Key advantages at a glance
7.1 premium Blu-ray receiver plus complete speaker cable set and HDMI cable
Combines Blu-ray player, AV receiver, CD player and network player in a single device
High-end class D amplifier from Texas Instruments delivers balances sound and stable levels
Supoort 4K UHD upscaling, HDMI 3D, music streaming via Bluetooth and DLNA
Integrated transmitted can send the subwoofer signal wirelessly
Suitable for all Teufel home cinema speaker sets except for Systems 8, 10 and LT 5 Atmos
MKV & DivX HD support, FM radio with RDS, USB, 7.1 option, slot-in drive, NFC, aptX, WiFi
Features
All technologies at a glance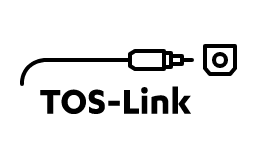 Icon - digital audio input - optical TOSLINK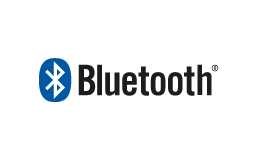 Streame Musik kabellos vom Smartphone, PC, Notebook oder iOS- bzw- MAC-OS Gerät auf den Lautsprecher. Videoton wird Lippen-synchron übertragen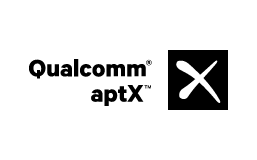 Bluetooth aptX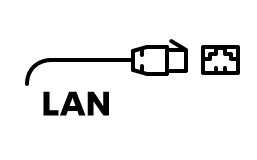 Anschluss zum Ethernet (LAN)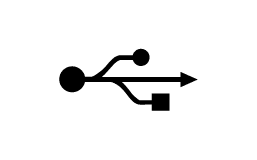 USB-Schnittstelle<br><br>Hinweis: Funktionsumfang der Schnittstelle kann je nach Produkt variieren. Nähere Infos zu diesem Produkt auf der Webseite oder in der Anleitung.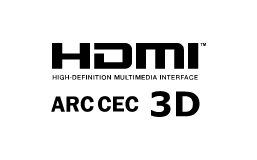 HDMI-Anschluss mit 3D-Unterstützung sowie ARC (Audiorückkanal) und CEC (Steuerung mit der TV-Fernbedienung)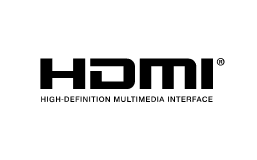 HDMI-Anschluss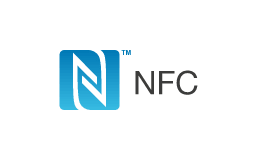 NFC enables a simple connection of two Bluetooth devices without complex pairing.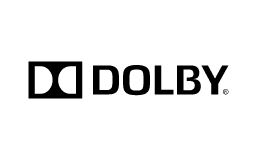 Unterstützt das klassische Dolby Digital Surround Tonformat, welches auf DVD oder Blu-ray gespeichert ist.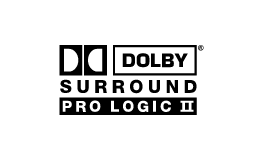 Dolby Pro Logic II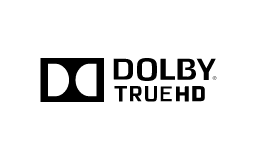 Verlustfreies, digitales Mehrkanaltonformat von Dolby speziell für Blu-rays entwickelt.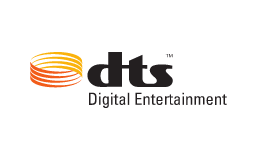 DTS Digital Surround: DTS is a multi-channel sound variant for playing DVDs or Blu-rays with a maximum of 6 soundtracks for a sound channel allocation of 1.0 up to 5.1 surround. However, this DTS variant does not support the DTS HD Audio codec.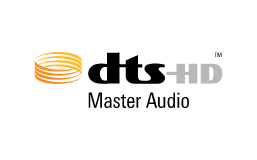 Verlustfreies, digitales Mehrkanaltonformat von dts speziell für Blu-rays entwickelt.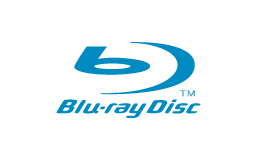 Beinhaltet einen Blu-ray-Player zum Abspielen von Blu-rays, DVDs, CDs.
CD Player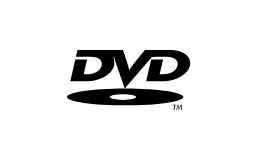 Spielt DVDs, DVD-Rs und DVD-RWs.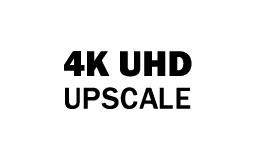 Icon - 4K UHD Upscale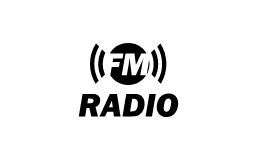 Classic FM radio reception.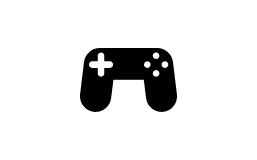 Für Spielekonsole wie Playstation, Xbox oder Nintendo geeignet.
Suitable for the transmission of images (including 3D) and sound (including HD) between devices such as Blu-ray players, TVs, AV receivers and soundbars.

The HDMI version 1.4 supports the following features / uses:

3D
sRGB
YCbCr
8 Channel LPCM (192 kHz, 24 Bit)
Blu-ray and HD DVD Video with maximum resolution
CEC
ARC
DVD audio
Super Audio CD
Auto lip sync
Dolby TrueHD Bitstream
DTS-HD Master Audio
Ethernet Channel
4K resolution

Optimal connectivity
Robust gold-plated jacks facilitate a secure, distortion-free connection.

OFC Copper
The HDMI copper cable is made from oxygen-free copper with 99.99% purity so that oxidation will not in any way weaken the cable or hinder its transmission abilities. Copper with a high degree of purity is treated in special process in order to create a robust cable capable of transmitting transparent sound free form colouration.

Robust jacket
The extremely robust yet flexible outer jacket protects the high-quality cable inside.

Delivery
One cable plus cable ties are included in separate packaging.
Impaq 8000 Blu-ray Receiver
The Impaq Blu-ray A/V receiver is a Blu-ray/DVD/CD player, AV receiver, network player, radio and much more. You won't require any other device to enjoy 5.1 surround with the best possible sound and greatest number of playback options. A single slimline receiver measuring just 8 cm tall is all you need.

The Impaq 8000 delivers balanced sound and stable levels across the entire frequency spectrum. A highly efficient class D amplifier from Texas Instruments gives the little system plenty of power.

The system's ability to process and decode video content is also state-of-the-art. Not only does the Impaq 8000 support this standard, an integrated upscaling function can convert HD content into 4K.

PlayStation 4, Xbox One, Wii U, television, SAT or cable receiver, Apple TV, smartphones and tablets can be easily integrated itno the system via one of the Impaq's HDMI, digital or anlog inputs.

7.1 option: An RCA pre-out connection on the back makes it possible to expand 5.1 into 7.1 setups. Note that active speakers must be connected to the pre-out. With a Rear Station 4, even passive speakers can be integrated and wirelessly controlled.

Rear speaker optional wireless
With the optionally available REARSTATION the rear speakers can be controlled without continuous cabling to the AV receiver.

Front
The REARSTATION transmitter module sends sound signals for the left and right surround channels wirelessly from the AV receiver to the two REARSTATION receiver modules, which can be placed near the rear speakers. There is no need for cabling through the entire room.

Back
The two REARSTATION receiver modules transmit the sound signals from the transmitter divided into the left or right surround channel to the designated rear speakers. There is no need for cabling through the entire room.

Included components
Impaq 8000 Blu-ray Receiver inkl. cable Set
1 × Subwoofer-Cable 2.5m - C3525W – Black
1 × Impaq 8000 Blu-ray Receiver – Black

1 × IP 8000 RC Remote Control – Black
1 × FM antenna for IP 8000 BR
1 × Power cable – Black

1 × 30m Speaker Cable 2.5mm² - C2530S – white
5 × Banana Plug - C8502P (pair) – black - red
1 × HDMI-Cable 1.4 1.5m - C1515V – Black
Specifications
Subwoofer-Cable 2.5m - C3525W

| | |
| --- | --- |
| Cable length | 2,5 m |

Impaq 8000 Blu-ray Receiver

Slim-line Blu-ray AV receiver with HD audio, 3D, streaming via Bluetooth and DLNA

| | |
| --- | --- |
| Width | 40 cm |
| Height | 8 cm |
| Depth | 36 cm |
| Weight | 4,8 kg |

| | |
| --- | --- |
| Cinch output stereo | 1 |
| Bass driver output | 1 |
| Cinch input stereo | 1 |
| Digital inputs coaxial | 1 |
| Digital inputs optical | 1 |
| Bluetooth | Yes |
| Bluetooth aptX | Yes |
| LAN | Yes |
| USB 2.0 | Yes |
| HDMI 3D ARC CEC‌ | Yes |
| Video outputs - HDMI | 1 |
| Video inputs- HDMI | 3 |
| High level speaker outputs | 5 |
| NFC | Yes |
| HDMI Version | 1.4b |
| HDMI Version | 1.4b |

| | |
| --- | --- |
| AAC | Yes |
| FLAC | Yes |
| MP3 | Yes |
| OGG | Yes |
| WAV | Yes |
| WMA | Yes |
| Dolby Digital | Yes |
| Dolby Pro Logic II | Yes |
| Dolby TrueHD | Yes |
| DTS Digital Surround | Yes |
| DTS-HD Master Audio | Yes |
| JPEG | Yes |
| Apple Lossless | Yes |
| ASF | Yes |
| HDCD | Yes |
| M4A | Yes |
| MP2 | Yes |
| Dolby Digital Plus | Yes |
| Dolby Headphone | Yes |
| Dolby Pro Logic | Yes |
| AVC/H.264 | Yes |
| BMP | Yes |
| DivX | Yes |
| DivX HD | Yes |
| FLV | Yes |
| GIF | Yes |
| MKV | Yes |
| MPEG1 | Yes |
| MPEG2 | Yes |
| MPEG4 | Yes |
| RealMedia | Yes |
| WMV | Yes |
| Xvid | Yes |
| BDAV | Yes |
| BDMV | Yes |
| Blu-ray | Yes |
| CD-Audio | Yes |
| DVD-Audio | Yes |
| DVD-Video | Yes |
| SVCD | Yes |
| VCD | Yes |
| BD-R | Yes |
| BD-RE | Yes |
| Blu-ray | Yes |
| CD | Yes |
| CD-R | Yes |
| CD-RW | Yes |
| DVD | Yes |
| DVD+R | Yes |
| DVD+RW | Yes |
| DVD-R | Yes |
| DVD-RAM | Yes |
| DVD-RW | Yes |

| | |
| --- | --- |
| Integrated DSP | Yes |
| Display | Yes |
| Power supply voltage | 230 V |
| Automatic on/off | Yes |
| Maximum power consumption | 700 W |
| Mains cable - IEC connector (non-heating device) | Yes |
| Safety class | 2 |
| Storage for settings when disconnected | Yes |
| Standby-Function | Yes |
| Standby-Power consumption | 0,4 W |
| Power output capacity impulse (peak) Satellite | 100 W |
| Amplifier configuration | 5.0 |
| Amplifier technology | Class D |
| Amplifier channels | 5 |
| 10/100-Mbit/s Ethernet | Yes |
| Audio-Digital-Analog-Converter | Texas Instruments |
| Integrated DD/dts/PLII-Decoder | Yes |
| Integrated True HD/dts HD/DD/dts/PLII-Decoder | Yes |
| OSD | Yes |
| Power output capacity sinus (RMS) Satellite | 75 W |
| 10-Mbit/s Ethernet | Yes |
| 4K UHD Upscale | Yes |

| | |
| --- | --- |
| FM | Yes |
| RDS | Yes |
| Channel memory slot - FM | 30 |

| | |
| --- | --- |
| Remote control | Infrared |
| Power source | AAA |

30m Speaker Cable 2.5mm² - C2530S

| | |
| --- | --- |
| Cable length | 30 m |